Welcome
Restoring function and balance
I am on a leave of absence and will resume services later.
I am currently not accepting new clients.
Thank you for your interest.
COVID 19
NOTE: There is a revised COVID 19 pre-screening/consent form updated 04/12/2021.
We are open with a limited schedule; online scheduling remains suspended at this time. Please contact me directly by phone, text or email to see what is available.
If you are a new client, please read my "COVID 19 Protocol Must Read" page and review the Pre-screening/consent form found under "Helpful Forms". You will need to sign off on that before I can book a massage for you.
Please check out the tab for "hours" to see when I'm available.
Thank you,
Stay healthy and well, and 6' away from strangers. And, wash your hands......go, do it now. And wear a mask.
Jacquelyn
Two BIG NEW offerings!
You can prepay for your treatments, and.... you can now purchase E gift cards. Check out the page for E gift cards/gift certificates for links to purchase. You can buy an E Gift Card today and request delivery at a later date. How cool is that?
(Original website content below)
Hello, thank you so much for stopping by to take a look. If you're searching for professional massage therapy, you have come to the right place.

I am a Board Certified Massage Therapist and am trained in a variety of modalities, specializing in Manual Therapy, or "Medical", or "therapeutic" massage. Included is: sports massage, trigger point therapy, stretching and clinical aromatherapy. "Board Certified" is the highest credential offered by the National Certification Board that governs massage therapists nationally. It requires specific coursework and hours in a variety of therapeutic modalities.
I continue to offer relaxation massage for those that like a little deeper relaxation massage. If you haven't already visited the "My Services" page, look there to learn more about the various techniques I use in my work.

If this sounds like the type of work you can benefit from, schedule now through this website under the "Online scheduling" tab 24 hours a day 7 days a week, or click on the "Request a Session" tab and email or call me. I'll call you back to confirm the details of your appointment, and answer any questions you might have.
If you have questions not answered on these pages, please go to the "contact me" page and send me a message. Call, E- mail or text, and I'll do my best to answer your questions.

Thanks for visiting, and have a great day.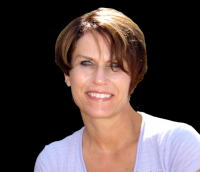 Jacquelyn Reed, LMT, BCTMB
Jacquelyn@Balancedbytouch.com

520-490-4543
Member AMTA, ABMP