Welcome
Restoring function and balance
** At this time I am not able to accept new clients visiting for the winter without a direct referral.
COVID 19
NOTE: There is a revised COVID 19 pre-screening/consent form updated 04/12/2021. If you are fully vaccinated per CDC guidelines, you are no longer required to wear a mask inside my suite. You will have to sign the consent form providing your vaccination status and information. Unvaccinated people are welcome, you just have to complete the prescreen form and wear a mask.
Online scheduling remains suspended at this time. Once the Arizona fully vaccinated rate is higher, online scheduling will resume. Please contact me directly by phone, text or email to see what is available.
If you are a new client, please read my "COVID 19 Protocol Must Read" page and review the Pre-screening/consent form found under "Helpful Forms". You will need to sign off on that before I can book a massage for you.
Please check out the tab for "hours" to see when I'm available.
Thank you,
Stay healthy and well,
Jacquelyn
Hello, thank you so much for stopping by to take a look. If you're searching for professional massage therapy, you have come to the right place.
I am a Board Certified Massage Therapist and am trained in a variety of modalities, specializing in Manual Therapy, or "Medical", or "therapeutic" massage. Included is: sports massage, trigger point therapy, stretching and clinical aromatherapy. "Board Certified" is the highest credential offered by the National Certification Board that governs massage therapists nationally. It requires specific coursework and hours in a variety of therapeutic modalities.
When I entered this field I made a promise to myself that my last client will receive as good as my first. If I can't do that, then I'm doing too much. The worst thing is to have a client receive a sub-par massage and walk out of my office disappointed because I over scheduled myself. They didn't receive what they needed and now have a poor opinion of my skills, will not return, and will tell anyone who asks about therapeutic massage. So, if my availability seems limited, that is why. Everyone gets my "first" massage of the day.
Please visit the "My Services" page, look there to learn more about the various techniques I use in my work.
If this sounds like the type of work you can benefit from, email or call me. I'll call you back to confirm the details of your appointment, and answer any questions you might have.
If you have questions not answered on these pages, please go to the "contact me" page and send me a message. Call, E- mail or text, and I'll do my best to answer your questions.

Thanks for visiting, and have a great day.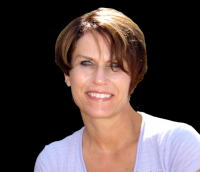 Jacquelyn Reed, LMT, BCTMB
Jacquelyn@Balancedbytouch.com

520-490-4543
Member AMTA, ABMP